COMMITMENT TO COMMUNITY
We are committed to improving the quality of life of the communities in which we live and work. We generously support a variety of deserving charitable organizations and are dedicated to promoting diversity, protecting the environment, and supporting responsible gaming.

THE AMERICAN GAMING ASSOCIATION (AGA)
Affinity Gaming is a proud member of the American Gaming Association and committed to supporting the gaming industry by helping casino operators thrive, innovate and grow. The AGA is committed to inclusively representing the totality of the gaming industry.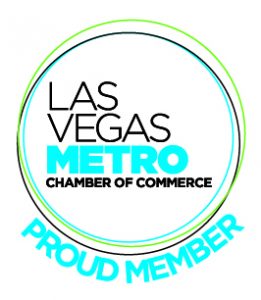 LAS VEGAS METRO CHAMBER OF COMMERCE
Affinity Gaming is a proud partner of Las Vegas Metro Chamber of Commerce which helps make Las Vegas a vibrant place to live and work. By seeking and actively engaging community-wide partnerships, we can make Las Vegas a globally competitive and diversified metropolitan area.
DONATIONS & SPONSORSHIPS
We believe strongly in giving back to the community it has been a part of for years. We care and are a proud supporter of our community. We support worthwhile initiatives, local and community-minded organizations; charities that help improve our region and benefit those in need. We strive to fulfill many of the hundreds of donation requests we receive each month.
Guidelines for Sponsorship:
Organizations must be tax exempt under section 501(c)(3) of the Internal Revenue Code to be considered.
Request must be submitted at least 12 weeks in advance of the event.
First priority is given to organizations that serve our communities.
Donations Committee will not fund:
Organizations that discriminate on the basis of age, disability, gender, race, religion, national origin, or sexual orientation.
Organizations whose sole purpose is promotion or support of a specific religion, denomination or religious institution.
Requests for monetary grants and / or sponsorships of individuals and teams.
Requests for gaming related items (i.e.: playing cards and dice) are prohibited to minors.
Donations Committee will not generally fund:
Political causes, candidates, organizations or campaigns.
Fraternal, alumni, trade, professional or social organizations.
Organizations that are not tax-exempt under section 501(c)3 of the Internal Revenue Code.